How to make homemade pasta in a food processor:
I'll be honest with you. I've tried to make Ravioli several times the traditional way. You know, piling up a bunch of flower into a mountain, created a well, cracking the eggs in the middle, gradually mixing the eggs into the flour with a fork… Not easy. Seriously, not at all.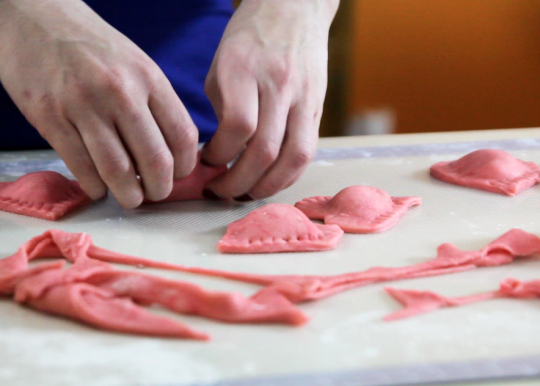 For one thing, getting the pasta to finally come together takes a million hours. Every time I tried, and perhaps I'm just incompetent, but I always managed to create a break in the flour mountain that resulted in egg goo finding its way out of the middle and running along the mat. It was a chunky mess, I couldn't roll it out thin enough… Basically, everything went awry and I wanted to give up on making any form of pasta altogether. And for dramatic emphasis, I was never going to eat pasta ever again after all of the heartache it had caused me!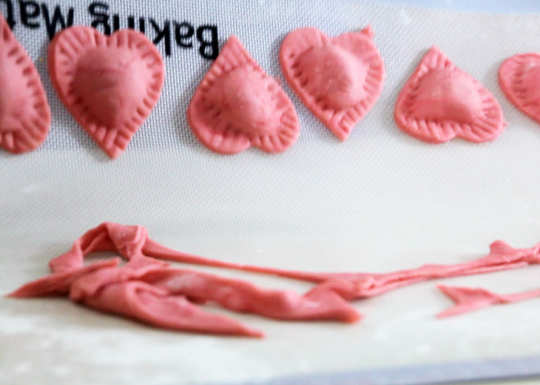 But then I remembered a rumor I'd heard that my Cuisinart food processor could quickly and easily make pasta without all of the goopy mess I was so frustrated with. I was completely skeptical at first… Like… no way this metal blade is going to whir and whip up some pasta better than my fork and well method.But I tried it, and my goodness that ball of pasta came together in a manner of seconds. No exaggeration. The clouds opened up, the sun reappeared, and I went on a pasta making frenzy. Ravioli for everyone!!!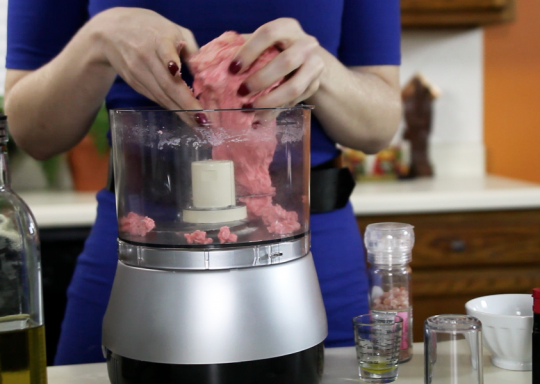 It was almost as bad as my addiction to Warm Bodies (which I saw for the 7th time last night, thanks to all of the willing participants in feeding this disorder of mine). And because I can't just keep amazing things like this to myself, I put it into an episode. Step-by-step making Beet of My Heart Ravioli which was featured in my Valentine Episode.
So here it is, Episode 5: How to Make Homemade Pasta in a Food Processor 
And how about the ridiculously easy recipe?
Simple Pasta Recipe
2 Cups Flour
Sea Salt to Taste
1 Tbsp. Water
1 Tbsp. Extra Virgin Olive Oil
4 Egg Whites
Enjoy!