Episode 6: How to Make Easter Houses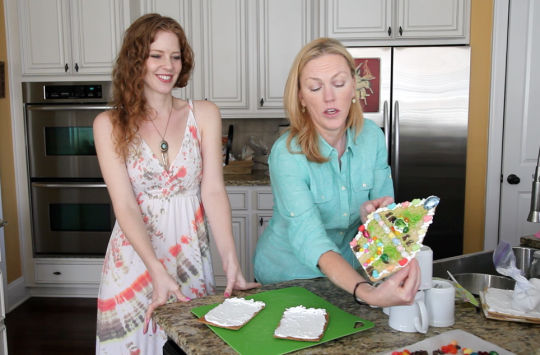 Are you as excited about Easter as I am?! Even though the weather is desperately trying to trick me into believing that it's still winter, I just know that it's spring! And what better way to celebrate than with bunnies and flowers and all things pastel?
Adorable decorations abound, and this one is especially fun and cute. My friend Liz invited me into her kitchen to show me one of her annual traditions: Making sugar cookie houses and decorating them for Easter. I hope this episode inspires you to create your own Easter House tradition! It's such a fun project for kids and adults alike!
And don't forget the royal icing recipe, in case you missed it:
Royal Icing
1/2 tsp. Cream of Tartar
3 Egg Whites
4 Cups Powdered Sugar
In your mixer on a low speed, mix together all ingredients until just incorporated. Change speed to high and let it go for about 7 minutes until thick and fluffy. Place in a piping bag or a ziploc bag with the tip cut off for decorating.
Happy Easter!