Happy Labor Day! How dare you try to work on Labor Day! Get outside and enjoy the final days of summer! I'm going to attempt to get outside myself at some point today. I'm still working diligently on so many projects, I just hope I can take a break and go hang out with my chubby little piglet for a while.
Today I'm going to reminisce about my summer garden… Just to share what's been growing at Woodhouse Farms.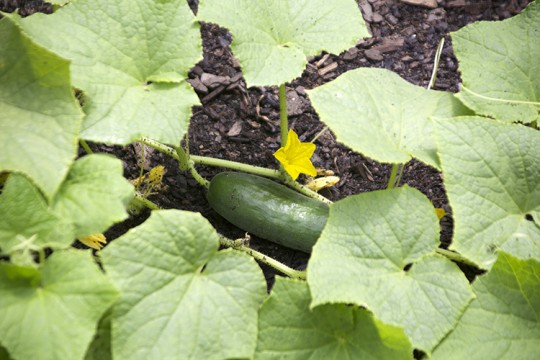 I have had cucumbers coming out of my ears! It's amazing. Every day I harvest at least one ripe cucumber from my vine. They taste incredible and I eat them all day long! I'm also getting tons of tomatoes and okra. Having a vegetable garden has been fantastic this year! Speaking of… Here's how that little baby has flourished: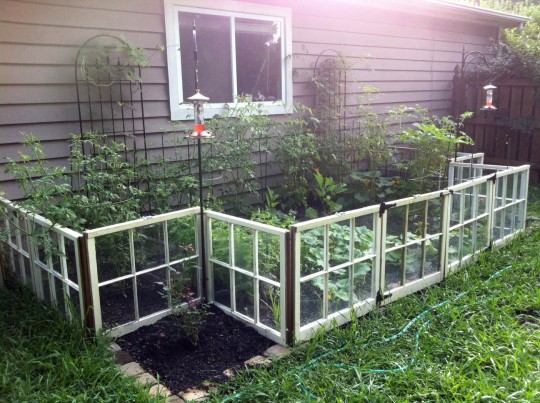 How quickly those plants grew! I'm having a wonderful time, too, because the hummingbirds have really taken a liking to not only those feeders, but the purple flowers growing up the trellises. They fly straight up to my window while I'm cooking and washing dishes and such. I love it.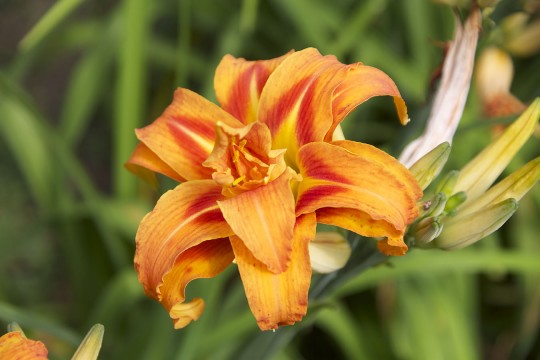 The lilies in my yard do spectacularly well. At this point, I'm sort of overloaded with daylilies, but I love them so much I'm not complaining at all. How beautiful is this border?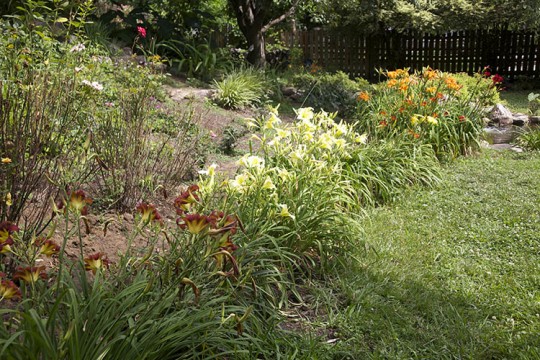 They've all faded by now, leaving just their long grassy, flowerless foliage. But man, oh man, the colors were brilliant and they were everywhere!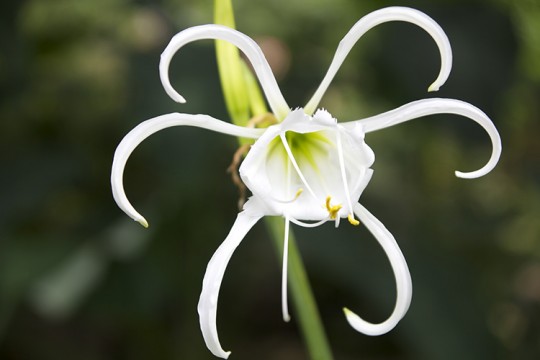 This is a Peruvian Daffodil. I have several of them planted by the pond and they are probably the coolest flowers in my entire yard. Their blooming period is only a week, but it's so worth the awesome display of these striking flowers.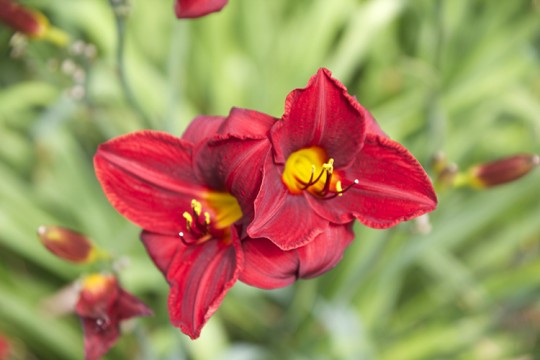 A super bright red daylily. These are just gorgeous.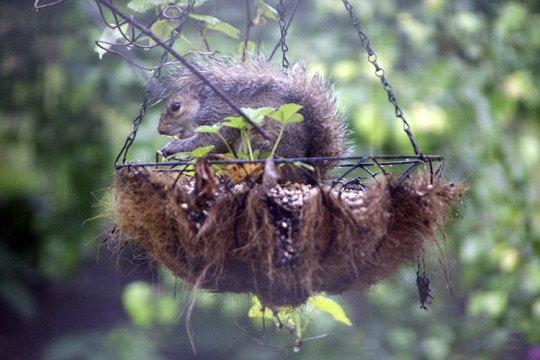 This little squirrel has been caught several times eating my strawberries and the suet for the birds. I also found him up in the grape vines snacking on those. Luckily for him, I think it's adorable, so I just leave him to do as he pleases.
I can't believe summer is pretty much over! But I definitely welcome the pumpkin flavored everything ever, the hot apple cider, the misty mornings, the pumpkin patch, and the use of the fire place. How was your summer?